Grab the lovelies below at fantastic prices!
An oriental Japanese imprints, satin kimmi, exclusive design!
89cm in length, chest elastic band starts from 9" across to a max of 22" across.
$29.90/- mailed

The pretty close up!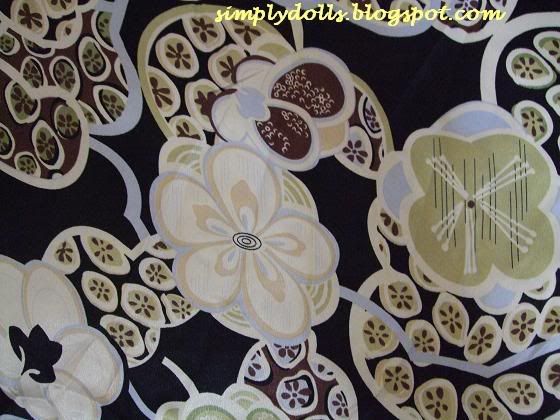 The trend this season led by this cotton toga that spells out your inner simplistic fashion
$25.50/- mailed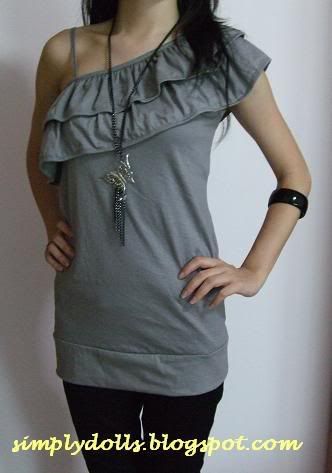 You may want to wear it with a 3/4 black pants (as abv) or leggings or thighs.
If you've got a petite body size/height, you may want to wear it as a dress..

Tanktops are basic essentials you'll need.
Averline is not just another tanktop. Its pretty small sakura prints and details just below ur neckline but above the chest area, brings out tints of sexy and cutesome in you.
$16.50 mailed/-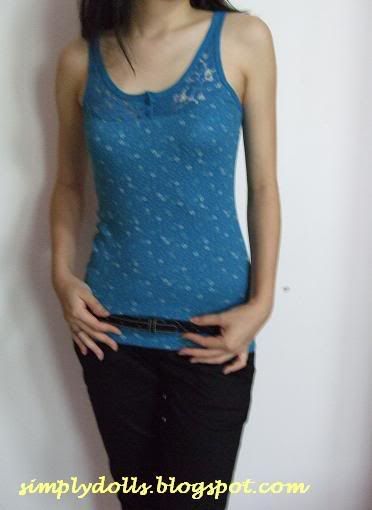 Close up..
(actual colour refer to pic below, for the
pic above, its cuz of dark lightning while phototaking.. sorry about that..)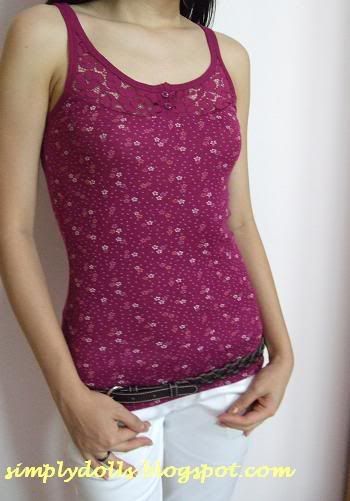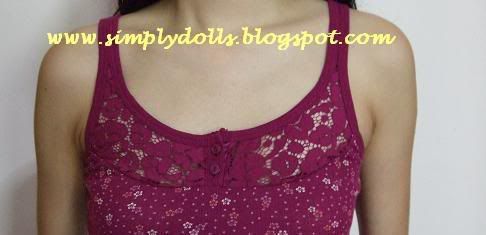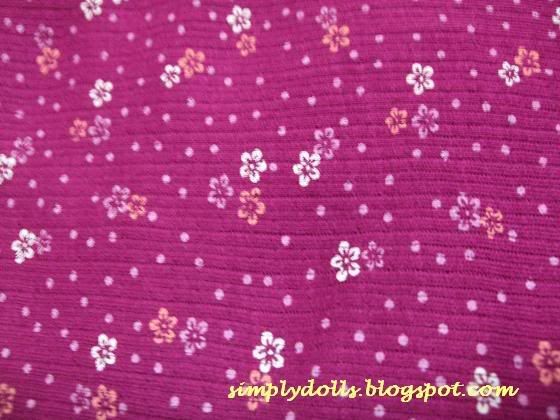 Next, every pretty top needs to be matched with a bottom!
Basic pants for your everyday or office.
Simplydolls tips: do wear it with a ponted heels for your legs to look slimmer and longer..
Wear pumps to give it a casual look
!
Comes in three sizes S/M/L
measures from your hip bone..
S - 29.5" around (low waist)
M- 31.5" around (low waist)
L- 33.5" around (low waist)
2 colours -white and black
$30/- mailed.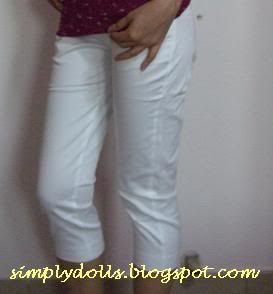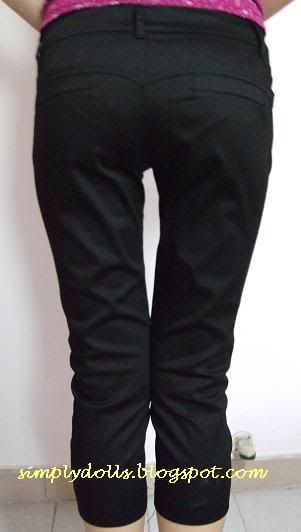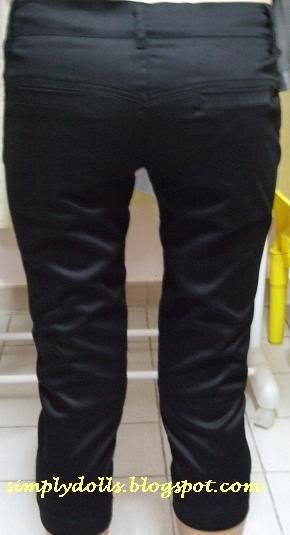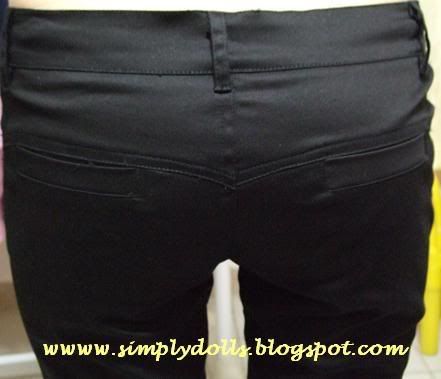 Front: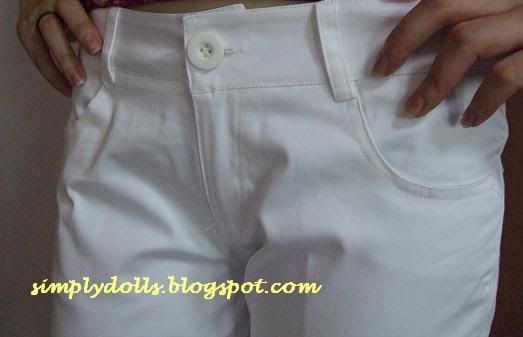 One button in the front and you may decide to match you own belt according to the tops' colour or if you are tucking your top out, a belt would not be neccessary.
FYI: Such long length pants would definitely be above $33 in shopping malls.
The only difference is that Chaire has two buttons infront with a flap.

70cm long.
Comes in three sizes S/M/L
Measures from your hip bone..
S - 29.5" around (low waist)
M- 31.5" around (low waist)
L- 33.5" around (low waist)

2 colours -white and black

$30 mailed/-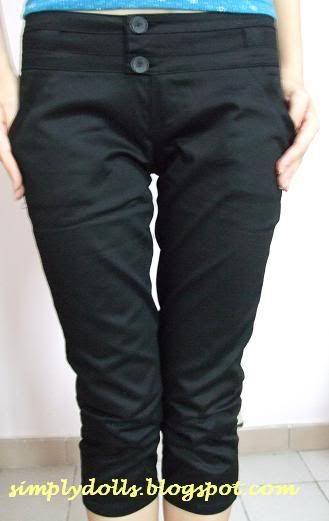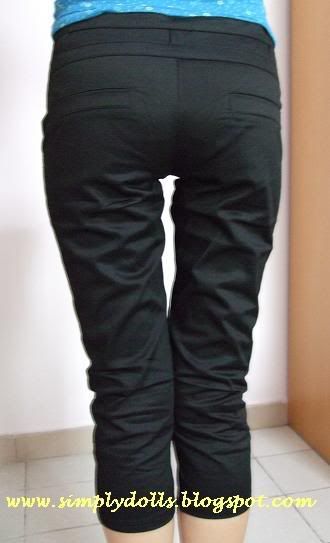 A free black / white sash would comes with the pants , you may use the sash as a belt or use your own belt for it.
Once again, if your top is long/ tucked out, you may not need to belt the pants.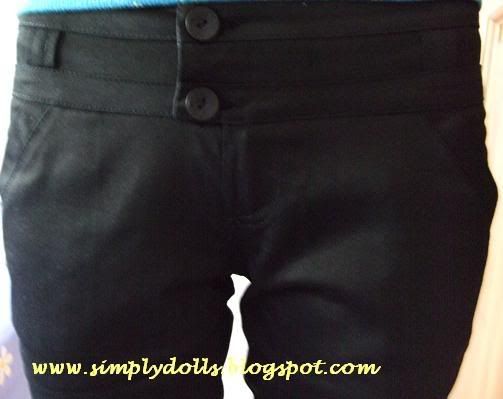 Cherrade
Yummylicious cherries that spells E-A-S-Y for your day out.
Full dresses solves the dilemma of not-knowing-what-to-wear!
$27 mailed/-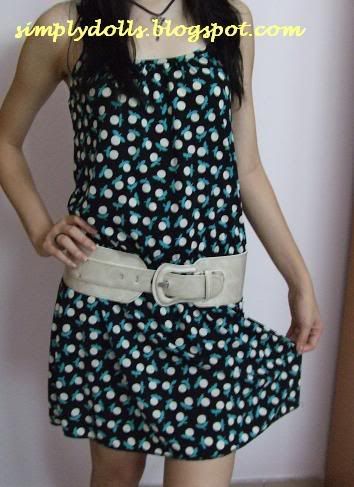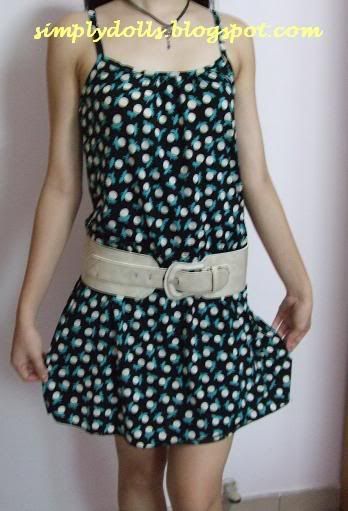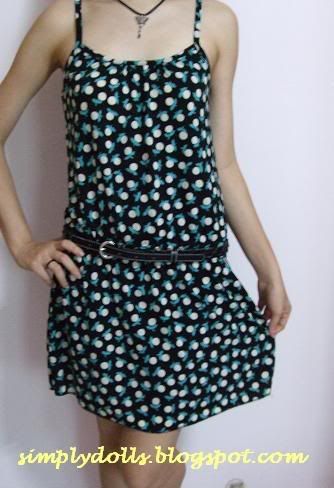 Close up...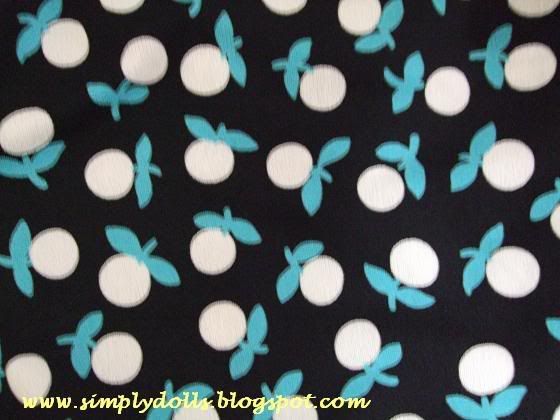 Belts as seen above are available for sale!
ELEGIONCE
$12 MAILED/-

MATCH IT WITH ANY SIMPLE TOPS!
(BLACK (TOP) BROWN (BELOW))
FRONT: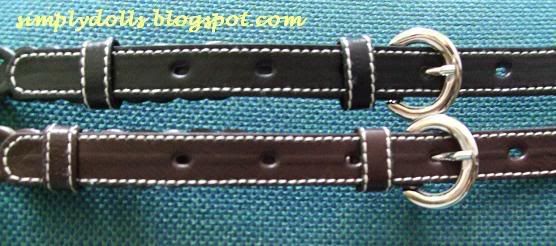 BACK:
HAYSHIRE
SUITABLE FOR HIGH WAIST PURPOSES..
FOR LOW WAIST, ITS ELASTIC BANDED AT THE BACK, THUS STRETCHABLE/EXPANDABLE.
*No worries abt the elastic part as it isnt those cheaper types such that the bands would get loose very easily after a few wears..*
3 COLOURS-BROWN/BLACK/OFFWHITE
$15 MAILED!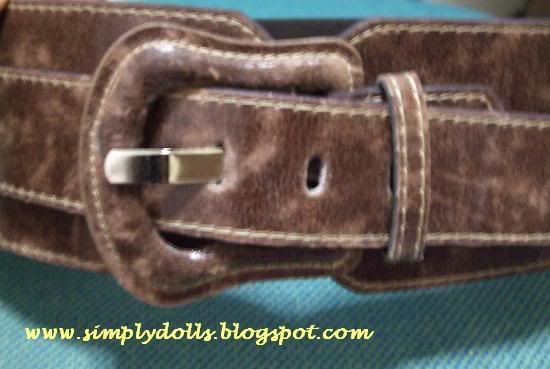 OFF WHITE: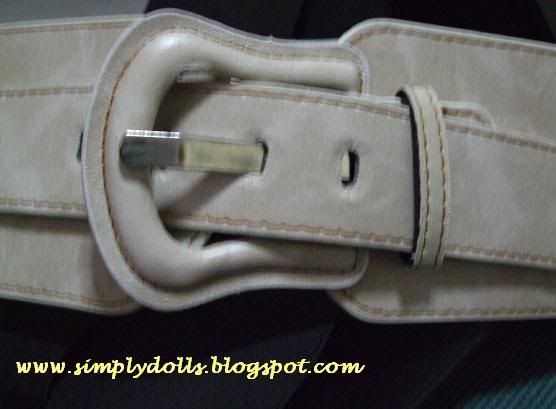 BLACK: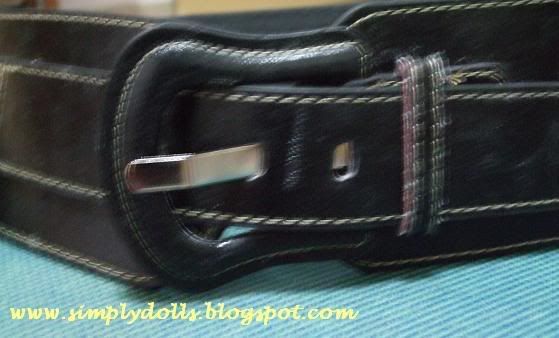 DID THOSE LOVELIES CAUGHT YOUR ATTENTION?!?!
Let us know the name/colour/size of item you are interested to get, with you name and a valid email address, we'll reply to you ASAP!
If you need further help in terms of measurement or other enquiries, do email us or tag our board!
We hope u've enjoyed shoping with simplydolls~!